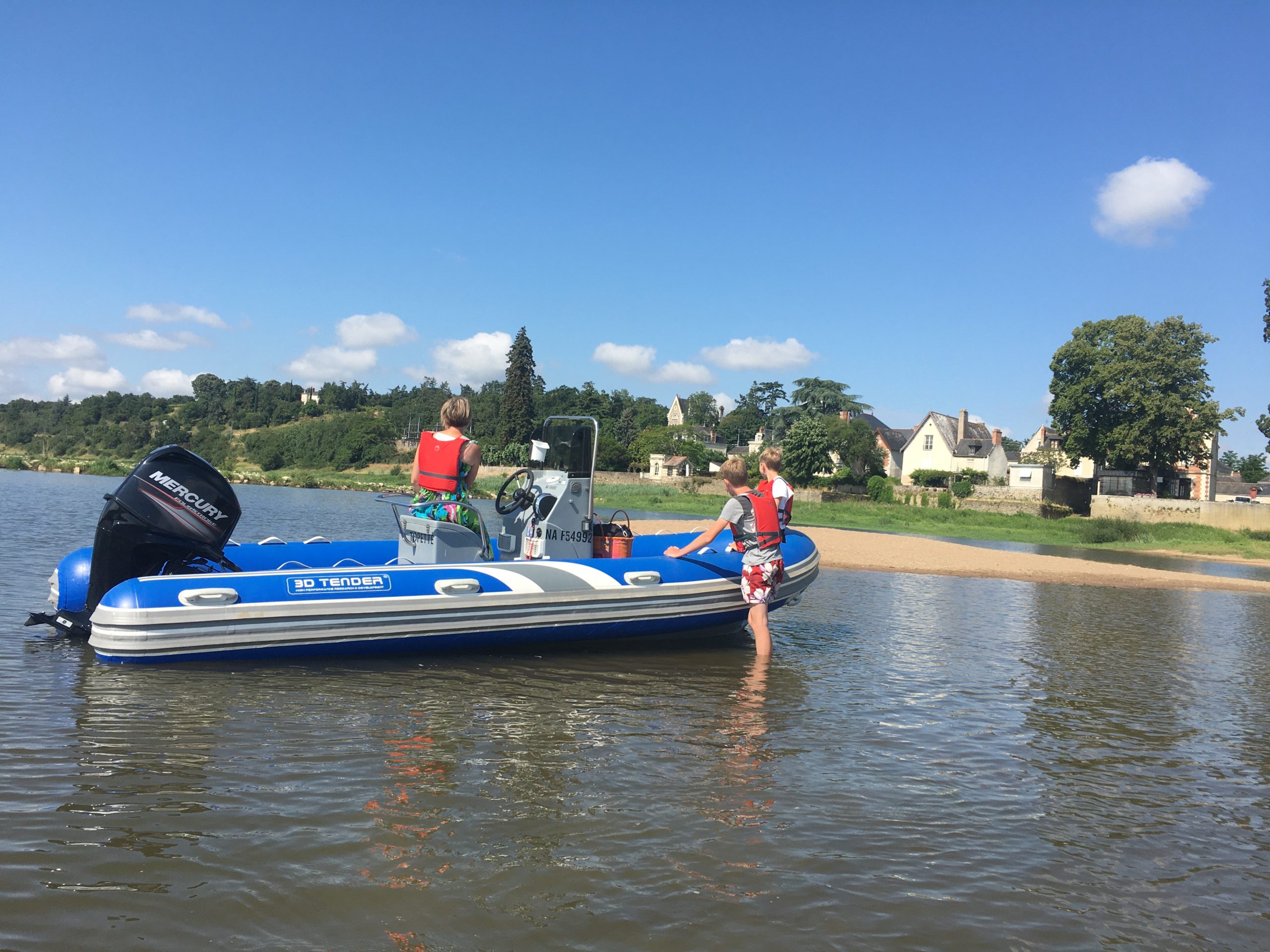 THE LOIRE, THE PASSION SIDE...
Thanks to his intensive practice of all kinds of nautical activities since his youth on the Loire, Sébastien offers you the chance to experience a unique sensation of gliding while discovering the unique landscapes of the banks of the Loire in complete safety on his semi-rigid boat the GABELIOTT.
Starting from the Quai de la Noé in Bouchemaine, you will go upstream to discover a city rich in history and heritage, ANGERS. Passing under the basse Chaîne bridge and in front of the Savatte dock, you will admire the castle of the Duke of Anjou, King René, the historic district of the Doutre and the majestic cathedral.
By joining the Mayenne, the Ile Saint Aubin will plunge you into the low valleys of Anjou. This calm and peaceful waterway, ideal for relaxation, will allow you to take advantage of its beautiful diversity of landscapes with its numerous castles and bourgeois houses, its typical lock crossings and a very beautiful towpath converted into a cycle path.
The Sarthe river will lead you through a green nature to discover gardens, mills, picturesque villages and castles. You will enjoy this gentle river which will surprise you with its hidden treasures.
The Loire, the last wild river in Europe, will show you its two faces; sometimes placid, calm, clear with its changing lights, or tumultuous and full of caprices, you will be able to appreciate the villages of character bathed by the water or set on the hill, great names associated with the classified nectars of Anjou, or animated ports. The passage from the confluence to La Pointe de Bouchemaine, the hillsides of Savennières, the spiritual island of Béhuard, the port of La Possonnière, the island of Chalonnes sur Loire...
An exceptional natural heritage, a Natura 2000 site, which fascinates by the diversity of species that can be found there and by the different landscapes that can be admired along the water.
Welcome to the Loire Valley, a UNESCO World Heritage Site, a must-see cycling route, between majestic cities and mysterious little villages; true to the legendary serenity of the Loire villages, the gentle Angevin way.
Along the water, discovering a rich heritage, or the vineyards of Anjou, travel through the Anjou region in complete peace of mind thanks to an electrically assisted bicycle that will allow you to visit the jewels of the Loire Valley at your own pace.